ForKni-L Dinner at Jekyll & Hyde
The evening of 17 October 1997, several members of the ForKni-L mailing list and friends gathered at Jekyll & Hyde's to meet with Liz (Taz21), who was in New York City on holiday from England. Over 20 listfolk came in, some from as far out of town as Virginia. Here are some photos from that dinner.
Click on the photos to view them at full size (320 x 240 pixels).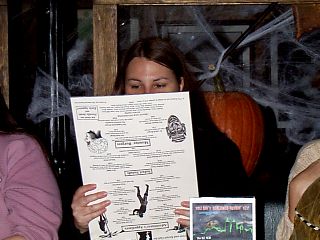 Susan Garrett reads the menu.
One of the several tables our group of 20+ occupied.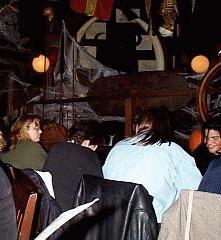 Pat Witham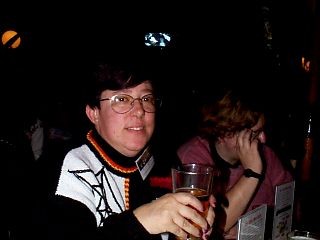 Judy places her order.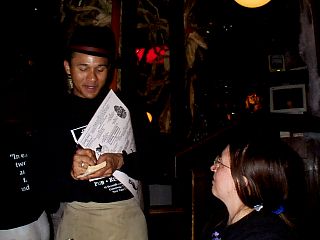 Skeletal scullers were hung from the ceiling; the slab
towards the top descended to reveal a Franken-Elvis.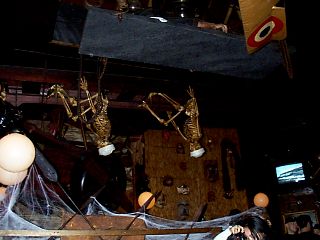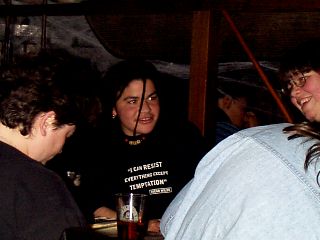 Sue Honig, Liz, and Heather (HeatherLM) Markle
Some views of the dinner tables...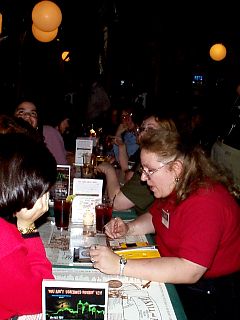 Toni (back to camera)
and Eloise Bennett in the foreground here...
Jamie Randall (back to camera),
(another) Liz?, Pat, and Judy in the background, Frank in the foreground ...
Right side: Toni, Liz, Heather, and Susan G.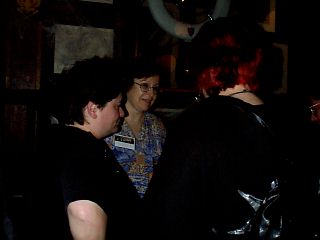 Sue Honig, Julia Kocich, and Jamie
Eloise, Toni, and Lisa "LB" (Nickbait) Burstiner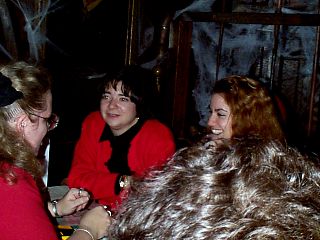 This fellow would occasionally play "old favorites", surrounded by billows of smoke...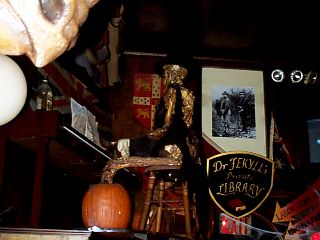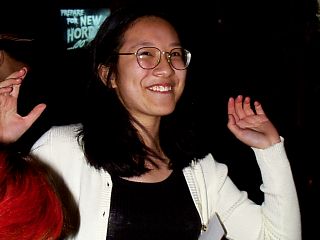 Tracy (Jubee)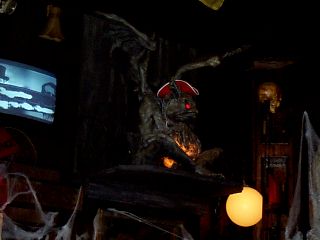 There was the glowing, talking, gargoyle
And then, there was the gargoyle lamp...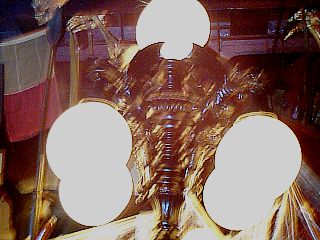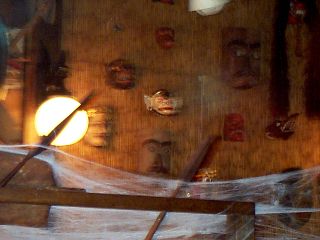 Not to mention, the wall of masks...
Liz and Jamie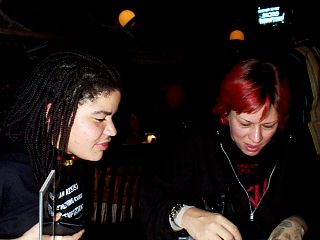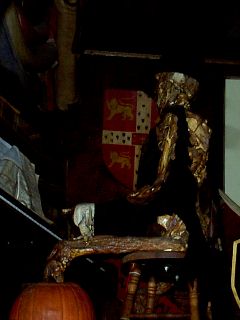 Once again, the pianist...
This page and the photos on it were created by Brenda Faith Bell. Copyright 1997, Brenda F. Bell. All rights reserved.