Vampire Crazy
Perhaps "Vampire — Crazy" would be the better way to describe the undead scion of the famous vampire-hunting family. As Klaus Helsing in Dracula: The Series, Ger must change from serious businessman to inhuman menace to comically-psychotic vampire in less time than it takes to "bat" his eyelashes — a tour de force for this versatile actor. The Klaus Bearsing Ger Bear wears a white cotton dress shirt, wool slacks, and acetate satin "vampire" cape.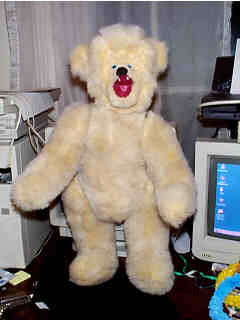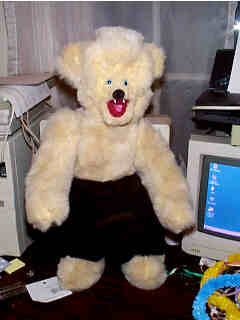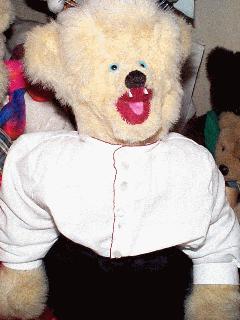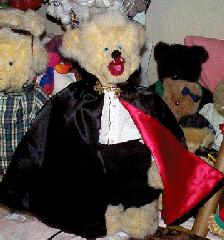 The "Klaus Bearsing" Ger Bear was auctioned off at the Geraint Wyn Davies Fan Club's third "Weekend With Ger".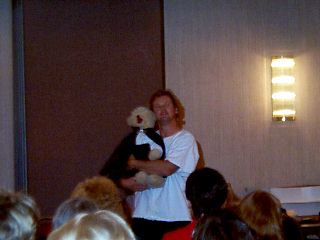 ---
The Ger Bears on these pages were designed and sewn, and their costumes designed and sewn, by Brenda F. Bell. Costumes imitate Mr. Wyn Davies' costumes in the roles specified. All characters and the shows in which they appear belong to their respective intellectual property owners. No copyright or trademark infringement is intended.
Ger Bears ©1997, Brenda Faith Bell.
---
This page last updated 15 June 2003.